BioRestore Health of Farmington, Connecticut offers personalized care for your age-related health needs.
Our staff provides consultative care in areas of testosterone replacement therapy, stem cell and exosome therapy, erectile dysfunction, and hair loss solutions.
But it doesn't stop there! We offer a full line-up of age-optimizing products and packages that help you look and feel your best!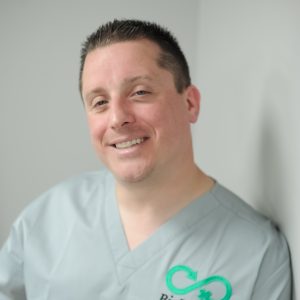 PJ Kowalski
Extracorporeal Pulse Activation Specialist
Our clinic specialist, PJ, has 3 years of extracorporeal pulse activation experience as well as 21 years of healthcare experience, primarily in emergency medicine.
PJ was one fo the first individuals to be trained in the state of Connecticut for use of the extracorporeal pulse activation technology, not only for use in the repair of erectile dysfunction but for the repair of musculoskeletal chronic pain treatment.