BioRestore Health of Oradell, New Jersey offers personalized care for your age-related health needs.
Our staff provides consultative care in areas of testosterone replacement therapy, stem cell and exosome therapy, erectile dysfunction, and hair loss solutions.
But it doesn't stop there! We offer a full line-up of age-optimizing products and packages that help you look and feel your best!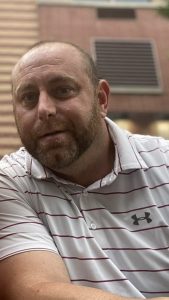 William Shue
Owner and General Manager
Early on as a college athlete, Bill learned first hand  the benefits of restorative treatments to not only heal but to keep the body functioning at an optimal level.  His extensive knowledge of the processes helps our clients reach their health and wellness goals.
When not working Bill keeps busy raising his 2 sons, as well as coaching and training elite level track and field athletes.