BioRestore Health of Nashua, New Hampshire offers personalized care for your hormonal, age-related, and urologic needs. Dr. Stanizzi and his staff provide solutions that are proven to work, many of which are unique to the Nashua area.
Testosterone Replacement Therapy (TRT) with our Low-T Restore products for men and Estrogen Restore products for women.
But it doesn't stop there! We offer a full line-up of age-optimizing products and packages that help you look and feel your best!
Reduce your stress levels, get to your optimal weight, keep and restore your hair, and improve your sexual health with BioRestore.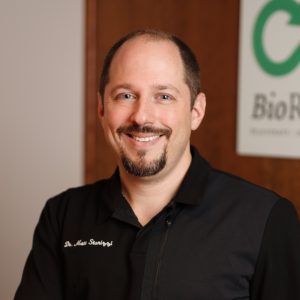 Dr. Matthew Stanizzi
MD, Urology Medical Director
Having specialized in urological medicine for over a decade, Dr. Stanizzi is committed to quality care for each and every one of his patients. When it comes to age-related medical challenges, Dr. Stanizzi is highly regarded in New England, having published research in many medical journals and recognized for his urology work and research.